Our service is one of your tools. It is not unique and does not solve such problems that cannot be solved in other ways. And you have the right to choose how to reach your goals.
Let's try to determine your goals. No matter who you are: a prudent entrepreneur, a creative developer, or a marketer. We want to believe that you love your company and wish it fast growth and popularity.
Automation speeds up and makes work easier. The manager will run most of operations in a couple of clicks. Without endless phone conversations with similar explanations.
A customer calls and asks:
- What time is available this week?
How can you explain this schedule in a quick and simple way?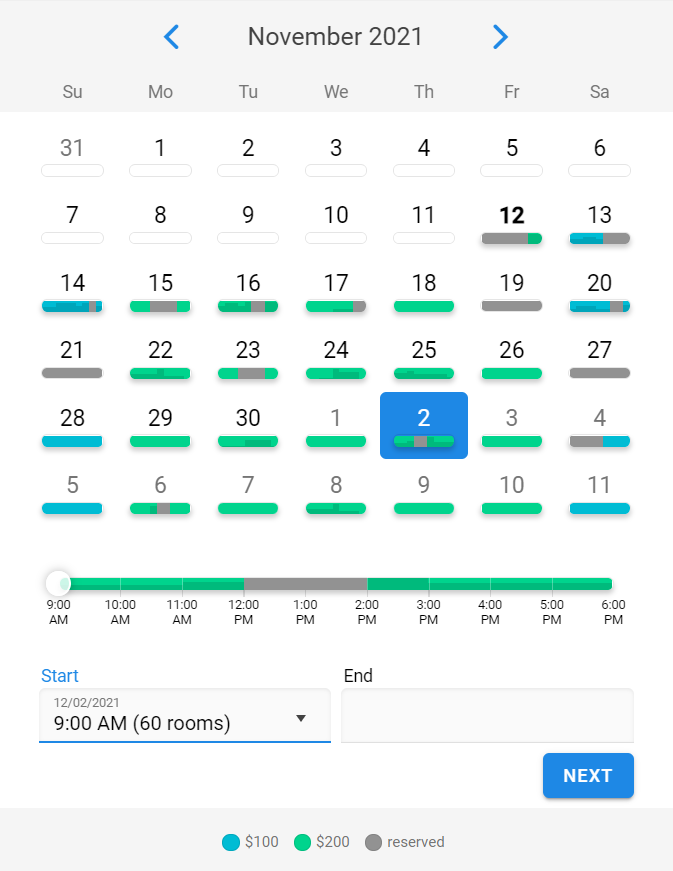 Spend saved time on improving services, training or leisure.
Motivated, relaxed manager, satisfied with his job.
Can you automate everything by myself? Yes you can, but it is much more time-consuming and expensive. Be ready for 1-2 years of development by a small team and the minimal budget of $50.000.
Check the result right now without much costs.
In the future, you can always switch to your own solution. No commitments.
Booking by the customer takes a couple of minutes. Try it yourself, how long does it take for you?
The client knows that now you have an online reservation form and you transparently provide actual rates and avialability of your service. He can reserve and pay at any time. How will this affect his opinion about your brand?
We make our product yours, and you invest in your brand. There is no "Powered by Bukza" label on the widget. The booking form can be completely changed using simple CSS, and becomes part of your site. From the point of your customers it is you who created the reservation system for their convenience. They appreciate it, recommend your service to friends.
Take a new step in the development of your company.
Photos, contacts and prices are already presented on the web resources: maps, search engines and aggregators. For the sake of this, the client has no reason to visit your site. But everything changes if the site always has up-to-date information about the availability and prices. If a website provides an ability to reserve online - it is a reason to open this website for a customer. Over time, such websites get higher positions in search engines, which will bring more new visitors.
Justify your website and make it more popular.