Popular CRM systems should have integration with Zapier. You can integrate hundreds of services using Zapier. Here we will explain how to transfer order data from Bukza to Zapier. And Zapier can transfer it further, to any supported service.
First, create an account in Zapier, if you don't already have one, and sign in. Then you should create a Zap (this is the name of integration in Zapier). As the first step, select Webhooks from the BUILT-IN APPS section.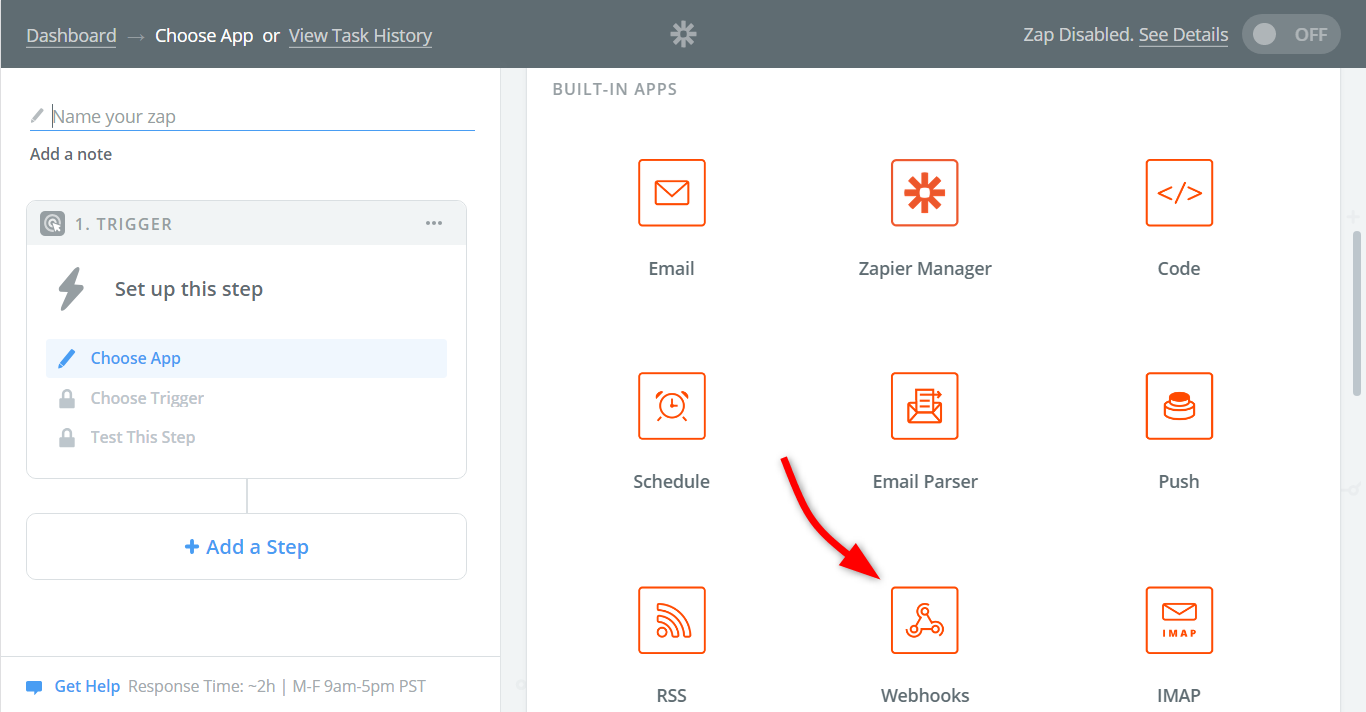 Select the Catch Hook action. Click Save + Continue.
Click Continue.
Then copy the generated URL and click Ok, I did this.
Now we need to create a web request in the Bukza settings.
To do this, go to the Configuration and open the Integrations panel. Click Create web request. Then enter a name and URL of the request, copied from Zapier. Tick the POST request and Send after order completion checkboxes.
In the template, it is better to group nested data about reservations and invoice items in a single string:
Save the web request and make a test order.
Go to Zapier. On the Test This Step tab, you should see the incoming request within a minute.
After that, you can add the steps for sending order data to your CRM or any other service that Zapier supports.