Popular CRM have integration with Zapier. With Zapier, you can integrate hundreds of services with each other. Below we describe how to transfer data about a new order from Bukza to Zapier. And from Zapier you can transfer them to any supported service.
To get started, create an account with Zapier, if you don't have one yet, and sign in. Go to the creation of zap-a (the so-called integration into zapier). As a first step, select Webhooks from the BUILT-IN APPS section.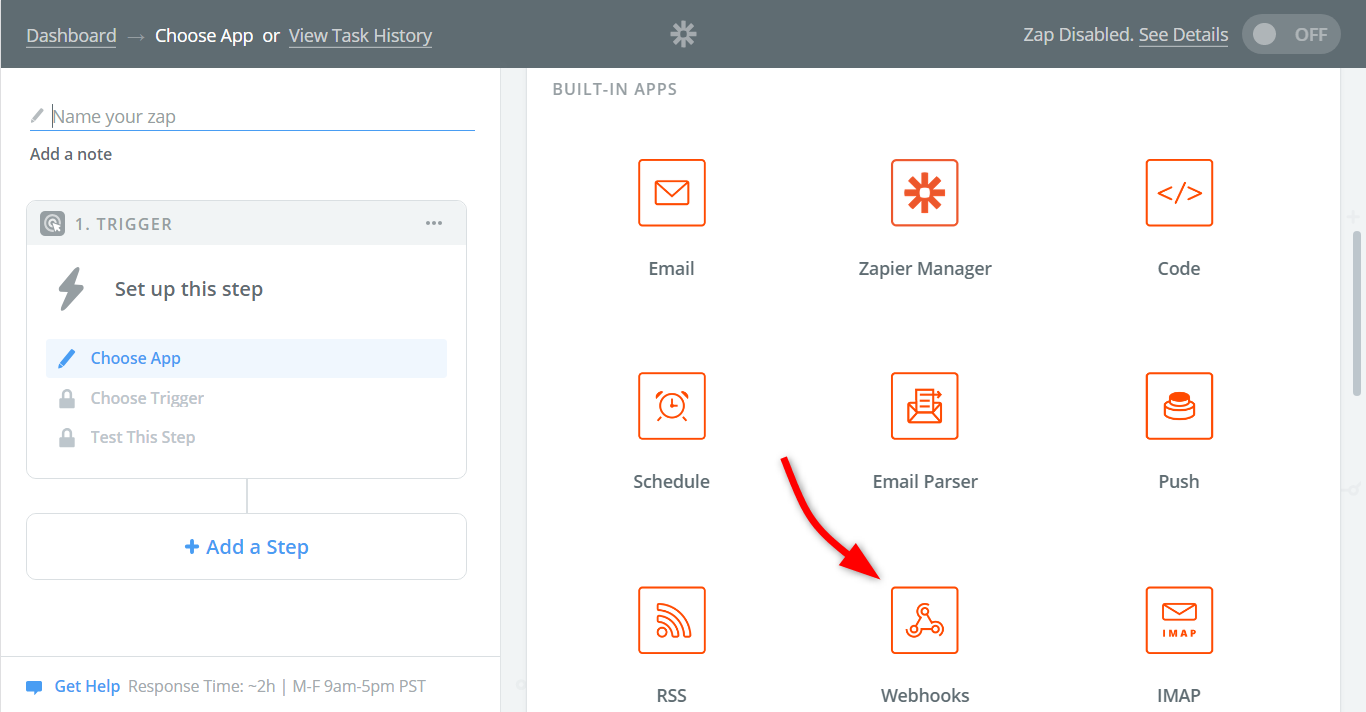 Select the Catch Hook action in it. Click Save + Continue.
Click Continue.
Then copy the generated address to send the request and click Ok, I did this.
Now we need to create a web request in the Bukza settings.
To do this, go to the configuration panel and open your account settings. Then click Configure web requests and in the window that opens, click Create web request. In the form that opens, enter the name and URL of the request, copied from Zapier. Set the POST request and Send after order completion checkbox.
In the request template, it is better to group the embedded data about bookings and account elements into one string field:
Save the request and make a test order.
Go to Zapier. On the Test This Step tab, you should see the incoming request within a minute.
After that you can add the following steps and use the data from the order in them.