Sign in to your Bukza account using the
method
that is the most convenient for you. Open the control panel.
On the control panel, open one of tables. For example, the Orders table.
You will see a list of orders. Then click the New order button.
Then click the Add reservation button.
Select the resource and enter required parameters. Click Create to go to the order cart.
You can add multiple reservations to your shopping cart. To do this, click Add more to order.
To place the order, you must change the Cart status. To do this, enter the contact information and click the Confirm trigger button.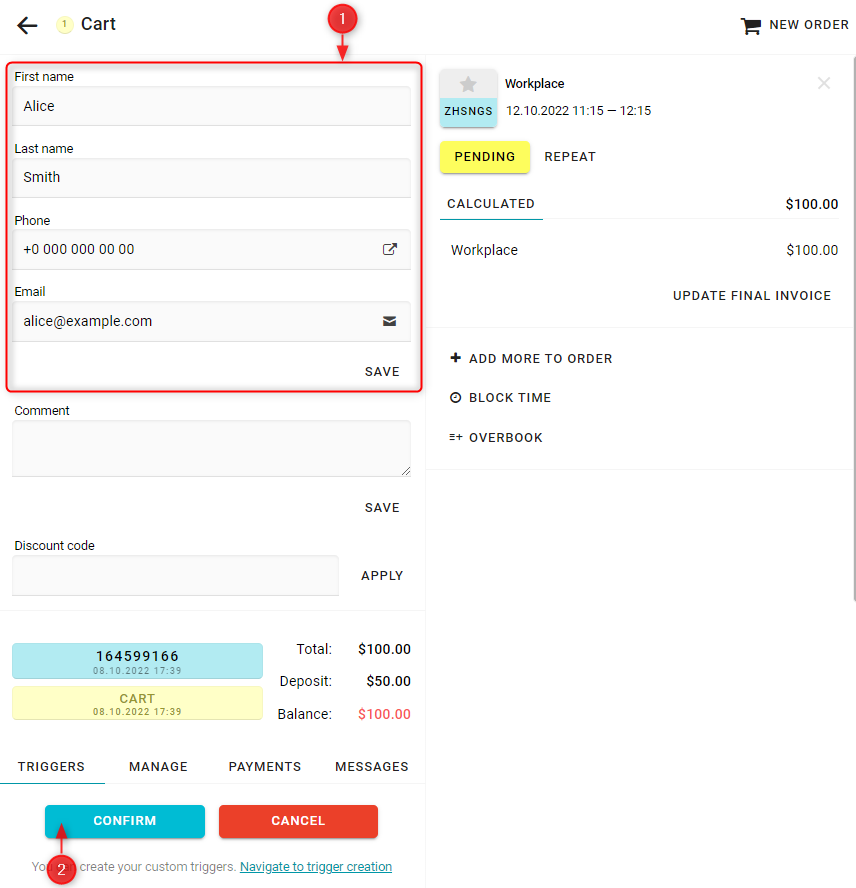 Now the order is complete. It has the "Confirmed" status.
In this way, you can enter reservations that are received by phone.