You can lock the selected time on the calendar in two clicks. To do this, you need to make a small preliminary adjustment.
Suppose we have such a resource:
Create a new Not available rule for the empty calendar.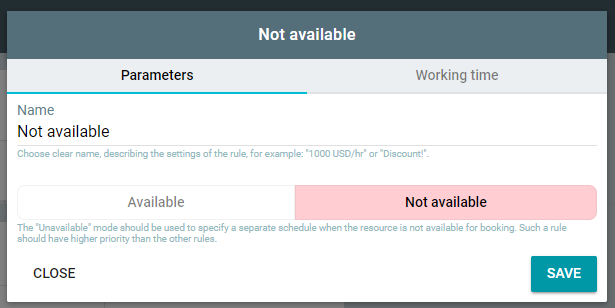 Move this rule to the right. It must have the highest priority. Then it can overlap the rest of the rules.
Get this configuration:
Now go to create a booking and choose any interval.
Click Block this time.
Click on the name of your non-working rule.
Time will be immediately inaccessible, since the specified period is added to the calendar of this rule of work.
If the time is required to be unlocked, simply delete the created period from the non-working rule.