Open the resource and create a tip. On the Parameters tab, fill in the information.
1. Enter the name.
2. Specify the text of the message.
3. Select the type of Warning.
4. Click the Constraints tab.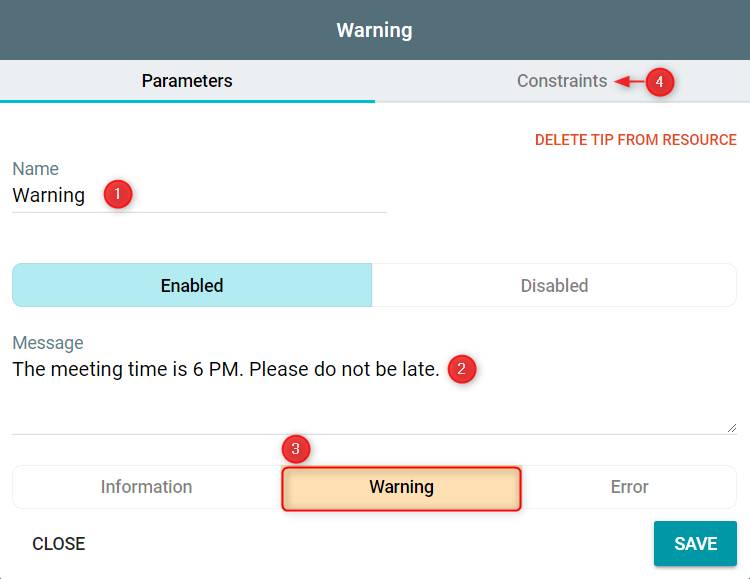 Add a field constraints - I'll get it yourself. Then the warning will be displayed when the I'll get it yourself checkbox is set. Save it.
The warning text is displayed on a yellow background when you select options and in the cart.
Look at the result: