You can automatically send orders to в amoCRM. To avoid duplicates at first a system will search for an existing contact by email (if it was specified) and after that by phone number (also if it was specified). Search will be run against fields of the contact. If contact was not found in amoCRM then system will create a new one. As name of the contact we will use first name and last name from the order. If they are not specified then a phone number is used instead (or email if there is no phone number). In the contact we will populate these fields: phone number (mobile) and email (private).
For this contact system creates a new lead with name: Bukza #[Order number]. As amount of lead we use Total of the order.
Finally system attaches a note with full information about the order.
To configure this integration go to Configuration and open Parameters.
At the Profile tab click on AMOCRM.
Then enable integration and populate all fields for amoCRM account connection. Save these settings.
Now after customer has booked an order it will be automatically passed to CRM.
Also on the order management screen now you have an option to send order to amoCRM.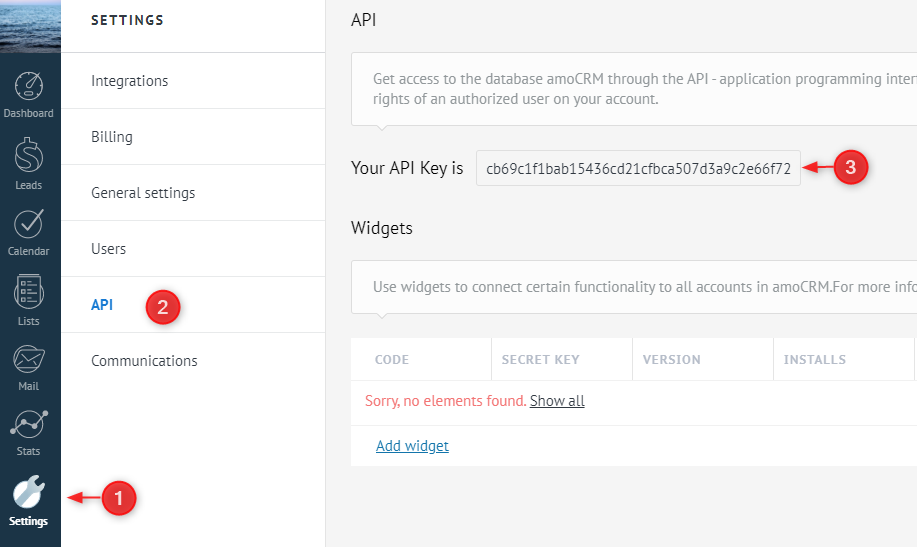 Furthermore you can create quick action button to do it with one click.
To read more about quick actions you can follow this
this link
.
It is also worth noting that the API key in amoCRM can be periodically updated, e.g. when you are changing the account password. Therefore, we recommend periodically checking its relevance on Bukza side.