Yes, you can do it. Create a resource group.
In this group, put the resources that you want to offer when booking the main resource.
Open the widget. In the For adding to an order use dropdown select the created group. Save.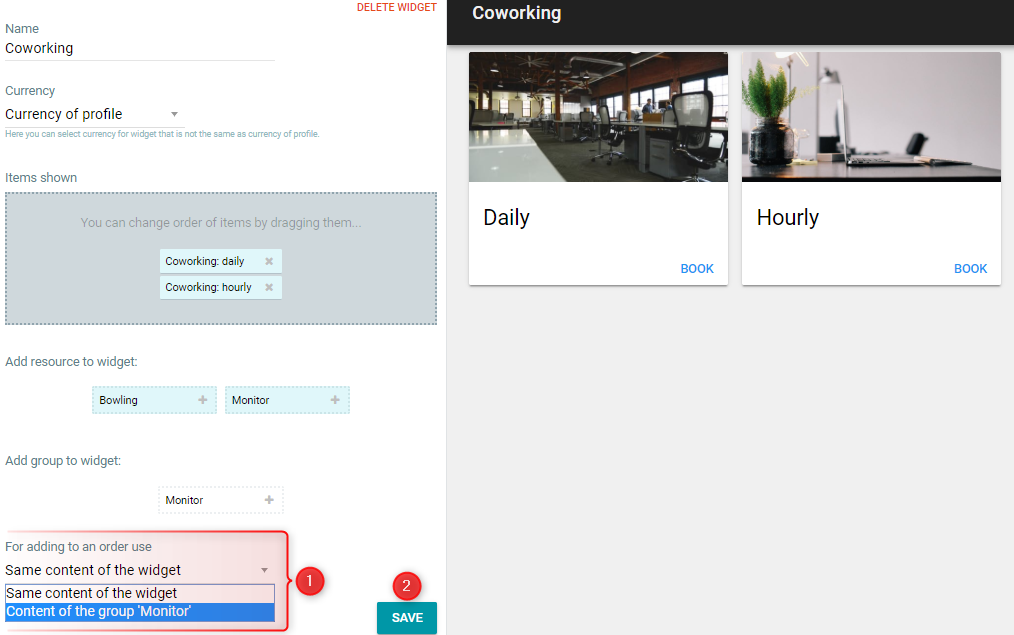 Add a
Reaction
on the reservation form for additional services. See how to do this
here
.
You can also change the
Add more to order
button to your own text. This way customers will understand what other additional services they can reserve. See how to do this
here
.
See the example in action:
In the last update, the resource configuration interface has changed. Some parameter names in the answers may no longer be actual. We will update all the answers soon.